Coretelligent, a leading IT services provider for the financial industry, announces the expansion of our field offices to provide Dallas Managed IT Services. This extension allows Coretelligent to accommodate the accelerated growth of financial firms in the Dallas–Fort Worth metro area and offer a wide variety of high-quality solutions, including virtual CIO, Help Desk, cybersecurity & compliance, disaster recovery solutions, cloud solutions, our White-glove approach to business, and more to clients in the region.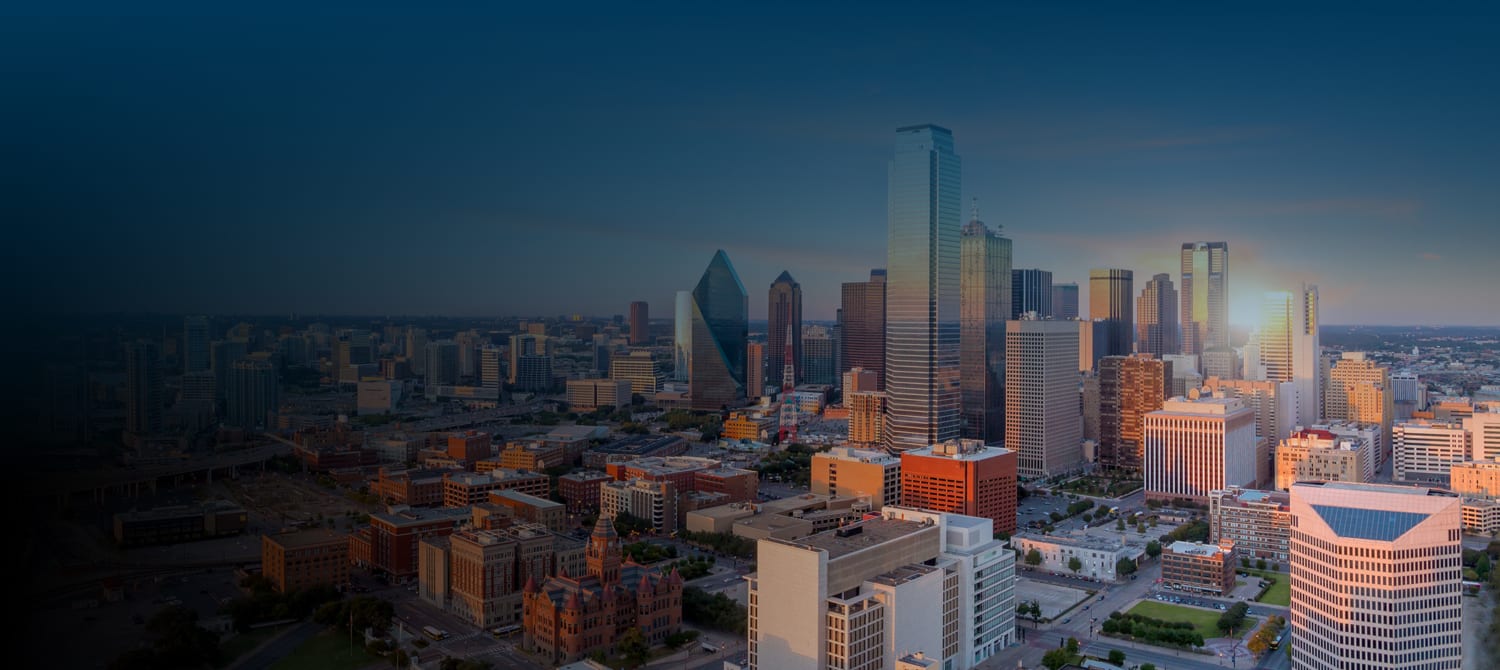 Reliable, Secure IT Infrastructure
Reliable and secure IT infrastructure is a necessity for financial firms of all sizes–large, small, and mid-market enterprises– in today's landscape. Dependable infrastructure can provide a competitive advantage by delivering reliable uptime and offering the protection needed to manage the threat from cyber-crime. As an experienced solutions provider, Coretelligent can keep your company safe from cyber threats with our advanced network monitoring & management, security firewall protection, and other security measures. With a team of experienced, knowledgeable, and dedicated financial and technology experts, Coretelligent can assure that you will have the support you need to support your business processes and reach your goals.
Managed IT Services
Having a solid IT infrastructure is not just an advantage in the financial industry—it is a requirement–and our service levels can help give your firm that edge. Coretelligent understands the specialized technology needs for hedge funds and alternative investments from SEC-regulated archiving and backups to specialized trading applications. In addition, we provide IT strategic expertise, managed and co-managed support, proactive maintenance, cloud migration, and start-up and relocation support. From cost-effective fixed price-per-seat agreements to full-time placements, we can suit any sized client's budget and operational costs with a range of pricing options.
About Coretelligent
Coretelligent are industry leaders providing comprehensive solutions for financial firms of managed IT support services, cybersecurity, and cloud-based solutions. Our team of world-class professionals provides top-tier organizations with a wide range of services needed to thrive in today's digital economy. We're proud to be one of the most awarded IT service providers in the nation.
With a proven track record of providing complete business IT solutions 24/7/365 days a year, our innovative proprietary technology solutions and a full suite of security services ensure exceptional business performance, data protection, and security for our clients' most sensitive information assets across a variety of industries.
Founded in 2006, the company has offices in Massachusetts, Maine, New York, Connecticut, Georgia, and California, with expanded support locations in Dallas, Los Angeles, Philadelphia, Tampa, Washington, DC, and West Palm Beach.
Learn more about our about how to create a partnership for technology success with Coretelligent in the larger Dallas–Fort Worth, TX service area.