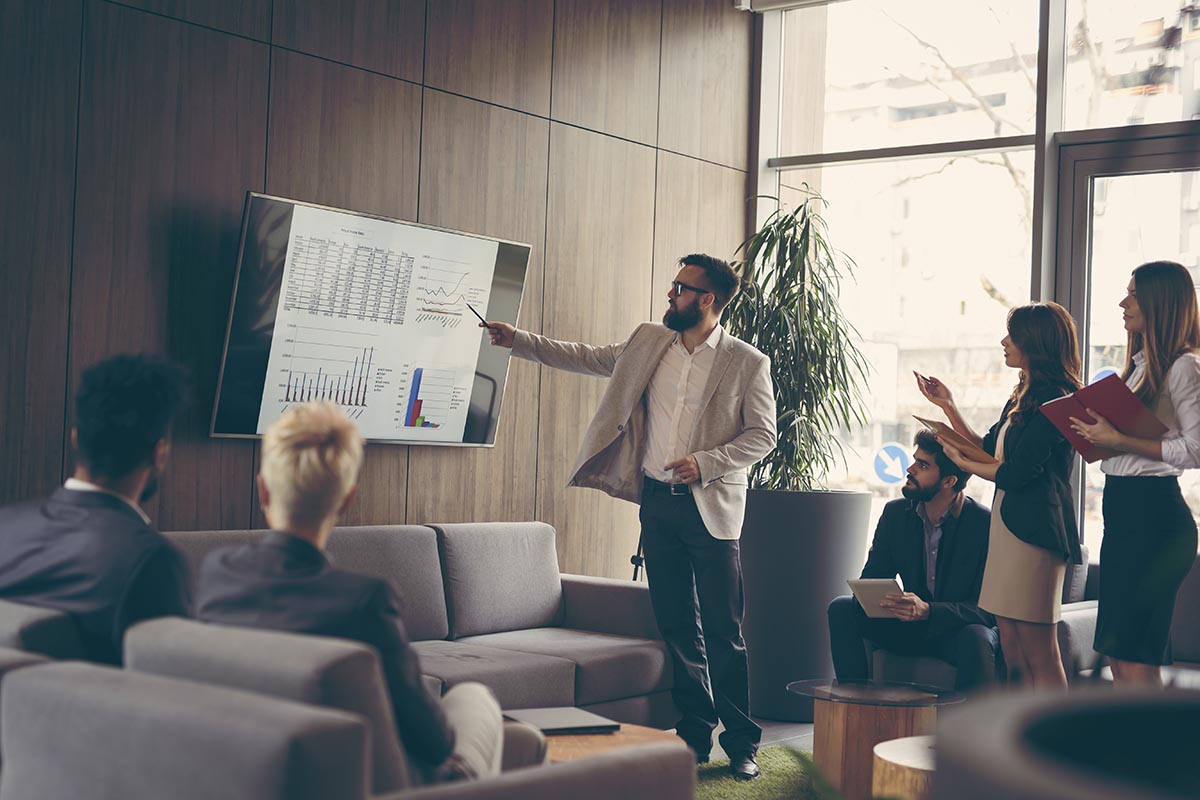 As a C-suite leader, you are almost always focused on the present and the future. Your days consist of putting out fires and making sure that you meet this quarter's revenue goals. Unfortunately, the nature of business growth does not leave much bandwidth for thinking about the past. That said, it is difficult to know where you are going without understanding where you have already been. To that end, completing a year-end business review is an ideal way to evaluate your firm's journey and get a jump-start on the new year.
What is a Year-end Business Review?
No matter the industry–financial services, professional services firms, a law firm, life sciences, and everything in between, a year-end review provides executives with the opportunity to get a bird's-eye view of your company. Think of the year-end review as the Cliff's Notes version of your company's year. An effective review includes key takeaways, lessons learned, what worked, and what needs improvement. It will allow you and your staff to hit the ground running in the new year.
Why is it Necessary?
Just as self-reflection is essential to personal growth, the process offers just as much value to the enterprise.
The annual business review offers an opportunity to evaluate successful goal completion, realign with the organization's mission and vision, examine key initiatives, recognize employee development, acknowledge gaps, provide valuable data for setting future KPIs, and more.
That's not to mention the benefit of sharing a year-end review executive summary with clients, employees, investors, and other stakeholders to highlight your enterprise's success, flexibility, and productivity.
What Should a Year-end Review Encompass?
Just as with other business activities, you get back what you put into the year-end review. Don't view it as an empty exercise but an opportunity to gain valuable insight into your firm. While results may look different from firm to firm, there are some key elements to a year-end review.

High-level Company Overview
The review process should start with a refresher of the company's mission, vision, and values. This undertaking is an opportunity to assess business functions and realign with these foundational pillars.
Business Goals
Include any formalized business goals from the prior year. These may be objectives related to growth, market reach, financials, technology, corporate structure, and corporate culture.
Key Performance Indicators and Results
Determining success is only possible by identifying the metrics used to evaluate that success. Obviously, financial statements help assess revenue goals, but what other KPIs did you set at the beginning of the year? Now is the time to compile those results for a holistic review.
A Reckoning of Goal Completion
Here is where the real work happens. A careful review of metrics should tell you whether you completed each goal or not. There is also plenty of insight to be gleaned from the objectives you did not reach. This assessment is where you can begin the work of developing your strategic plan for the upcoming year by identifying gaps and deficiencies, goals out of alignment, technology needs, and more. A goal not met is a learning opportunity. The insights available for executives in this evaluation process are invaluable to your company.
Planning for Next Year
A final element to the year-end review is to use the data from the process to set goals and develop a strategic plan for your organization for the upcoming year. View this exercise as bookends to a year in the life of your company. Those bookends allow you to digest and process all the knowledge and experience in between for the next chapter in your company's story.
Strategic Technology Partner
Technology is a crucial component in setting and meeting business goals. Therefore, the experts at Coretelligent recommend performing a technology assessment as part of your strategic planning.
Coretelligent can offer support and expertise while performing your assessments. We can provide advice on technology offerings and apply strategic IT solutions to protect your infrastructure. In addition, we can help you align technology and business strategy to reduce risk and