Learn How to Level Up with Digital Transformation
Discover how to leverage the power of Digital Transformation for your business.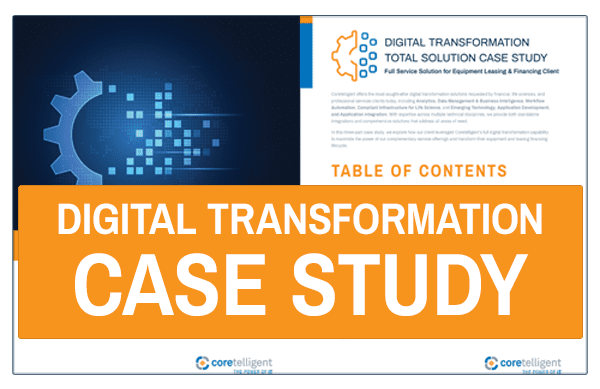 Submit the Form to Read the Case Study →
To remain competitive, businesses must adapt to reality of the digital marketplace. When business and technology intersect, change is inevitable—but it doesn't need to be painful–in fact, it can be transformative.
Recognizing a need to modernize and enhance their technology processes and infrastructure, an equipment leasing and financing company took on implementing complementary technology solutions to realize efficiencies, maximum revenue, and become more agile.
Learn more about how the multiphase digital transformation project, which included application development, data warehousing, workflow automation, data visualizations, enabled our client to better align with their business goals and address the technology blockages they were facing.
This case study outlines the following:
How Web Applications and Data Visualizations Boost Productivity
How Workflow Automation Delivers Efficiencies
How Data Warehousing Leads to Better Business Decisions
And more!