Technology is the backbone of virtually every business operation, IT challenges can significantly hinder growth and productivity. From frequent downtime to cybersecurity threats, these issues pose serious risks that can impact a company's bottom line.
However, these problems are not insurmountable. With outsourced IT and the right managed service provider (MSP), businesses can navigate these hurdles effectively and efficiently.
Here are 23 of the most common IT pain points companies face that can be solved with outsourced IT and managed IT services.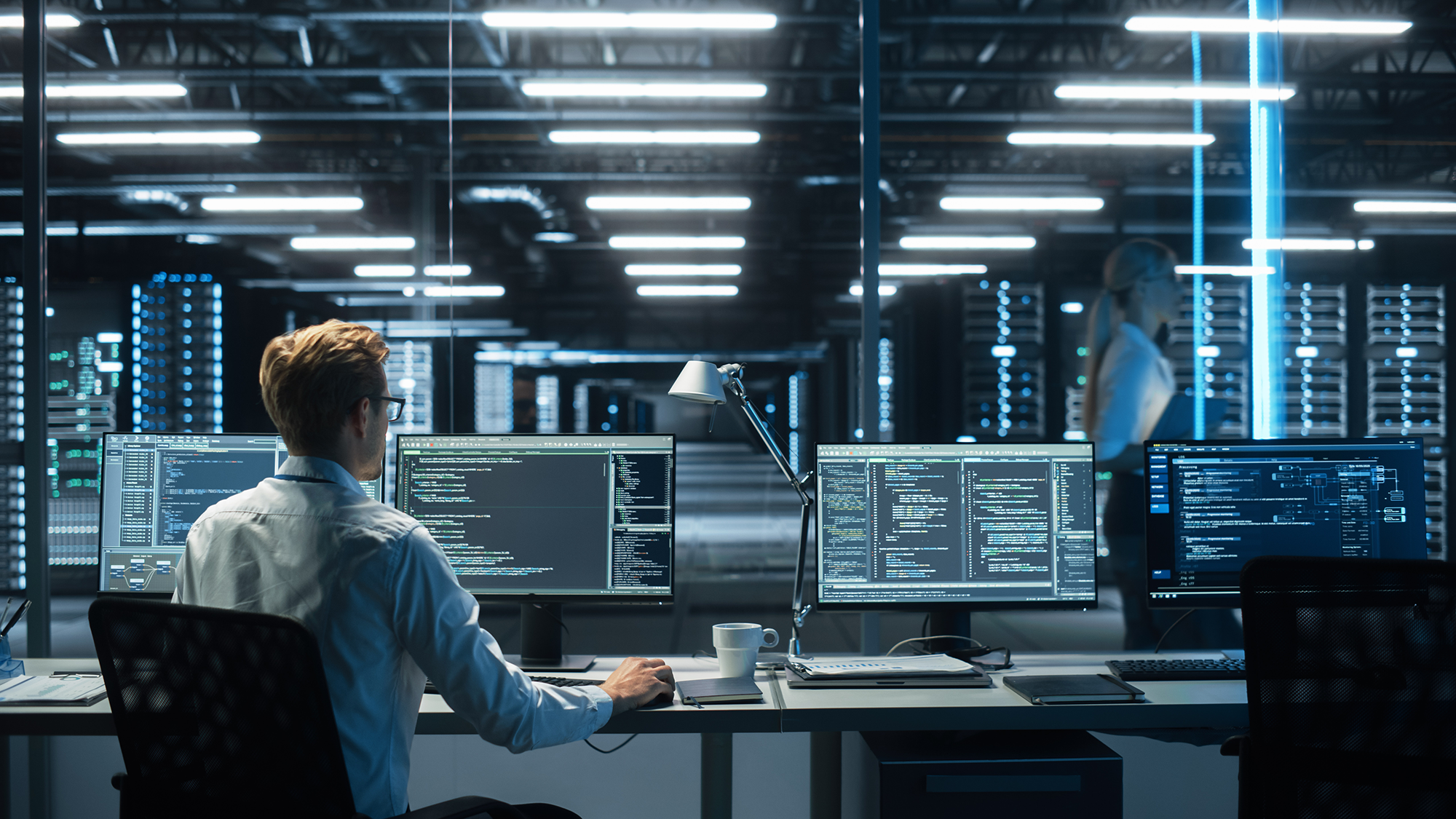 Whether you're considering an MSP to supplement your internal team or to provide comprehensive IT support, outsourcing your IT needs can offer flexible, efficient, and powerful solutions that directly address your IT pain points. This change not only lowers your total cost of ownership (TCO) but also brings about a significant return on investment (ROI), reduces risk, drives revenue, and adds value for your clients and stakeholders.
Reasons to Choose Outsourced Managed IT Support Services

Frequent Downtime: Frequent IT issues and downtime can lead to significant productivity losses. It disrupts business operations, causing delays in service delivery and negatively impacting customer satisfaction.
Cybersecurity Threats: Inadequate cybersecurity measures increase vulnerabilities to security threats and data breaches. Inadequate cybersecurity can result in substantial financial losses, damage to brand reputation, and potential legal implications.
24/7 Support Needs: Managing complex systems requires round-the-clock support and maintenance. Without it, businesses can face prolonged downtime, leading to customer dissatisfaction and revenue loss.
Technology Upgrades: Keeping up with the latest technological advancements and industry trends is crucial for maintaining a competitive edge. However, it can be challenging without the necessary expertise and resources.
Skill Gaps and Labor Shortages: Companies often struggle to fill highly specialized technology roles with the right skill sets. This results in increased labor costs and prolonged project timelines.
Scalability Issues: As businesses grow, their IT infrastructure and resources must scale accordingly. Difficulty in achieving this can hinder growth, impact service delivery, and result in operational inefficiencies.
Compliance Challenges: Compliance with regulations related to sensitive data confidentiality, retention, and standards is mandatory. Non-compliance can lead to hefty fines, legal issues, damage to business reputation, business dissolution, and personal liability.
Outdated Systems: Inefficient and outdated software systems can cause operational bottlenecks. They can slow down processes, decrease productivity, and impact service delivery.
Network Performance: Inconsistent network performance and latency issues can disrupt business operations, reduce employee productivity, and lead to customer dissatisfaction.
Disaster Recovery Planning: A robust backup and disaster recovery plan is essential to safeguard critical data. Without it, businesses risk losing valuable data, which can have severe consequences.
Systems Integration: Issues with integrating various systems can lead to data silos, making it difficult to gain a holistic view of business operations and hindering decision-making and strategic planning.
Standardization: Lack of standardized IT processes and procedures can lead to inefficiencies, mistakes, and inconsistency in service delivery.
Emerging Technologies: Implementing and leveraging emerging technologies can be challenging but is vital for staying competitive. Failure to do so can result in missed opportunities for improvement and innovation.
Vendor Management: Managing multiple vendor relationships and varying service level agreements can be complex and time-consuming and expose a business to risk if not managed properly.
Software Updates: Regular updates and patches are crucial for system security and performance. Difficulty in managing these can lead to vulnerabilities and system inefficiencies.
Network Monitoring: Inadequate network monitoring can delay issue detection and resolution, leading to prolonged downtime and potential data loss.
IT Expenses: Unpredictable or difficult-to-manage IT expenses can create budgeting challenges, affecting financial planning and resource allocation.
Remote Work Challenges: Managing remote teams and ensuring secure access to company systems in a distributed work environment is crucial in today's digital age. Failure to do so can lead to communication gaps, decreased productivity, and security risks.
IT Strategy: The absence of a clearly defined IT strategy can hinder strategic decision-making, leading to missed opportunities and inefficient resource utilization.
IT Support Costs: Rising IT support costs and inadequate support during off-hours can strain budgets and lead to unresolved IT issues affecting business operations.
Device Management: With the rise in personal devices and smartphones accessing business systems, managing these devices becomes crucial to ensure security and system performance.
IT Performance Visibility: Limited insight into IT performance due to inefficient monitoring and tracking can hinder decision-making and proactive issue resolution.
Data Accessibility: Difficulty accessing or exporting data across multiple systems and applications can hinder data analysis, decision-making, and process efficiency.
By addressing these pain points with outsourced IT, businesses can enhance their efficiency, improve their security posture, and gain a competitive edge in today's digital landscape.
---

---
In short, technology fuels business growth. Solve your technology roadblocks and build growth with the right IT partner. An experienced MSP brings the expertise, resources, and technological solutions needed to address these and other pain points—from boosting cybersecurity measures and enhancing network performance to ensuring compliance and facilitating technology upgrades.
By outsourcing IT to a trusted partner, you can focus on what matters most—growing your business. Embrace the benefits of outsourced IT and solve these challenges and build success.