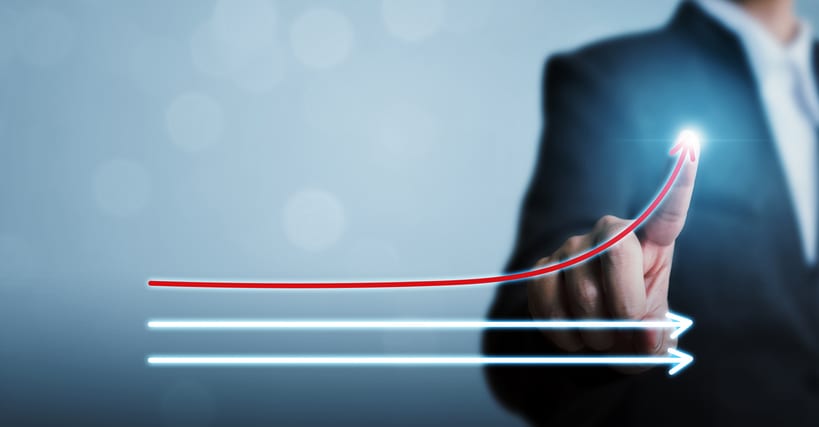 From operational processes to security challenges and regulatory uncertainty, the financial services sector has very specific IT requirements. Whether you are interested in scaling vertically or horizontally, simply maintaining secure document management and compliant levels of access for employees can be difficult. Managing complex financial services workflows and meticulous processes requires intensely powerful technology, which can be more expensive than financial services firms can afford and still fuel growth engines. With the rise of platforms and partners dedicated to the digital needs of financial services firms, it is more important than ever to fully vet the security and compliance levels of your systems while forging ahead with digital transformation.
Safely Taking Advantage of the Benefits of Cloud
In many ways, cloud computing has paved the way for financial services firms to envision new ways of doing business that are faster, more automated, more compliant and more secure. Managing the huge amounts of data inherent in financial services has caused many firms to shy away from privately hosted or aggregated data centers and move exclusively to the cloud. While the cost-savings can be significant with this shift, the instant scalability of cloud computing is what has been most seductive. The variability of transaction rates over time allows for faster scaling and better control over the consistency of transactions. Even with all the benefits, not all cloud storage and transactions are the same as the security of your cloud partner could be the chink in your armor that cybercriminals are hoping to exploit.
The Rising Importance of RegTech
There was FinTech, and now RegTech: the technology utilized to ensure you are fully complying with the regulatory authorities of the world. This is particularly crucial for financial services firms that often work with individuals and organizations around the globe. This dramatically increases the complexity of the challenges you are facing, and as more countries adopt their specific data privacy policies the intricacy of avoiding regulatory risk will skyrocket. Financial services firms must either comply with these regulations or choose not to do business in that region, something that can severely hamper growth potential for the future. Many organizations are being faced with the option of patching together multiple existing systems and workflows, hoping to capture the spirit of regulations without full confidence that compliance has been achieved. Finding a way to create flexible and scalable — not to mention compliant and secure — systems will continue to be a challenge for financial services firms that manage their technology internally.
Reducing Risk from Security and Compliance for Financial Services Sector
In an ever-changing regulatory and security climate, financial services firms that attempt to meet the obligations set forth by regulators by utilizing manual processes can quickly cause inconsistencies that are not easily discovered without a full audit of systems and processes. Where RegTech can step in is through creating a more resilient base for the organization, allowing for greater scalability as new reporting, security and workflow requirements come to light. Solutions that include AI and machine learning in cybersecurity are often able to detect abnormal activity within a network, aiding in financial crime detection procedures by scanning millions of transactions in a short period of time. Employing machine learning solutions ensures that the systems are able to grow over time — improving their ability to detect inconsistencies and alert technology and business staff to a potential situation.
Trusted Cybersecurity is Vital to Scalability
Third-party vendor risk is often underestimated but is a topic that should be brought top-of-mind for financial services professionals. The highly sensitive information stored within the financial services sector and the increasing data privacy regulations have made the level of security for partners and your data storage providers a key concern. Knowing that your cloud provider has resources dedicated to cybersecurity provides distinct advantages in the face of ever-shifting compliance reporting and security risks.
Finding the right mix of proactive support, regulatory knowledge and cybersecurity experience can be difficult for firms in the financial services sector. With their compliance assurance and engineering excellence, the professionals at Coretelligent are helping financial services organizations find the path forward to scale. Our consultants and technicians represent a broad spectrum of technical expertise, ensuring we have the resources in place to support growing financial services organizations across the country.