What Are the Business Technology Trends to Watch in 2022?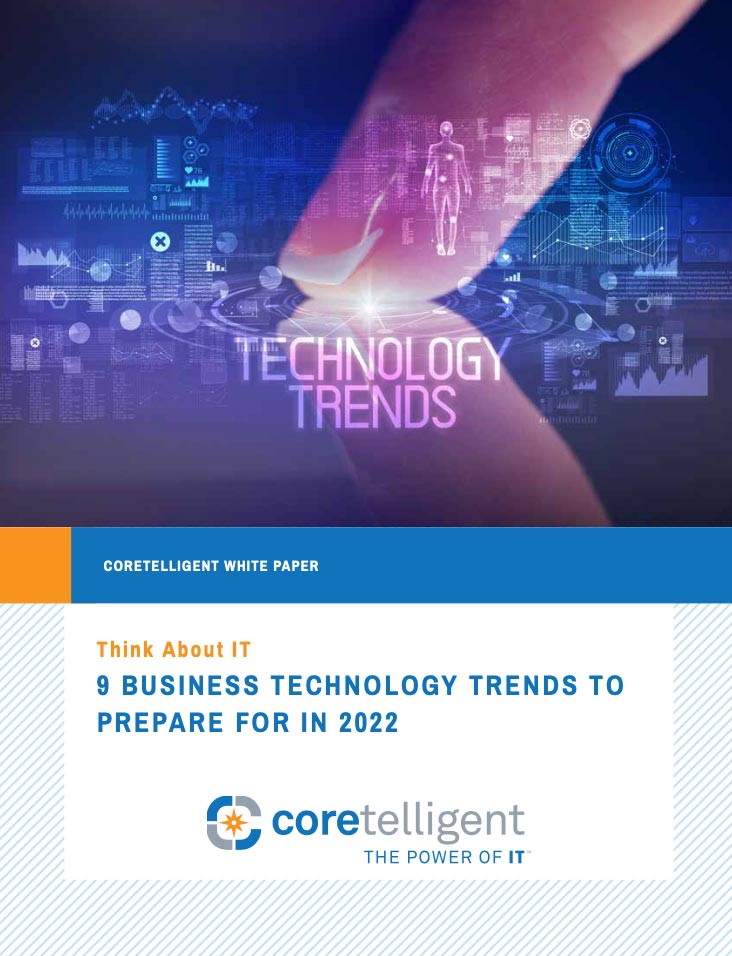 It is no secret that business needs to stay on top of the ever-changing technology landscape. Companies that do not keep up will not succeed in the digital age. But, depending on how fast your business adapts, you could be missing out—or left behind altogether.
This free white paper will dive into nine tech trends that we consider to be the most significant potential disruptors for businesses in 2022.