Businesses today are in a race to become more connected and technologically advanced. With more data available than ever, organizations must implement measures to protect sensitive information from cyber threats and misuse.
This directive becomes even more vital considering the crisscrossing data privacy laws from various sources, including the General Data Protection Regulation (GDPR). While you are most likely familiar with this regulation, it is essential to understand what it entails and how it impacts your organization. Read on to learn more about the GDPR requirements impacting you and your business.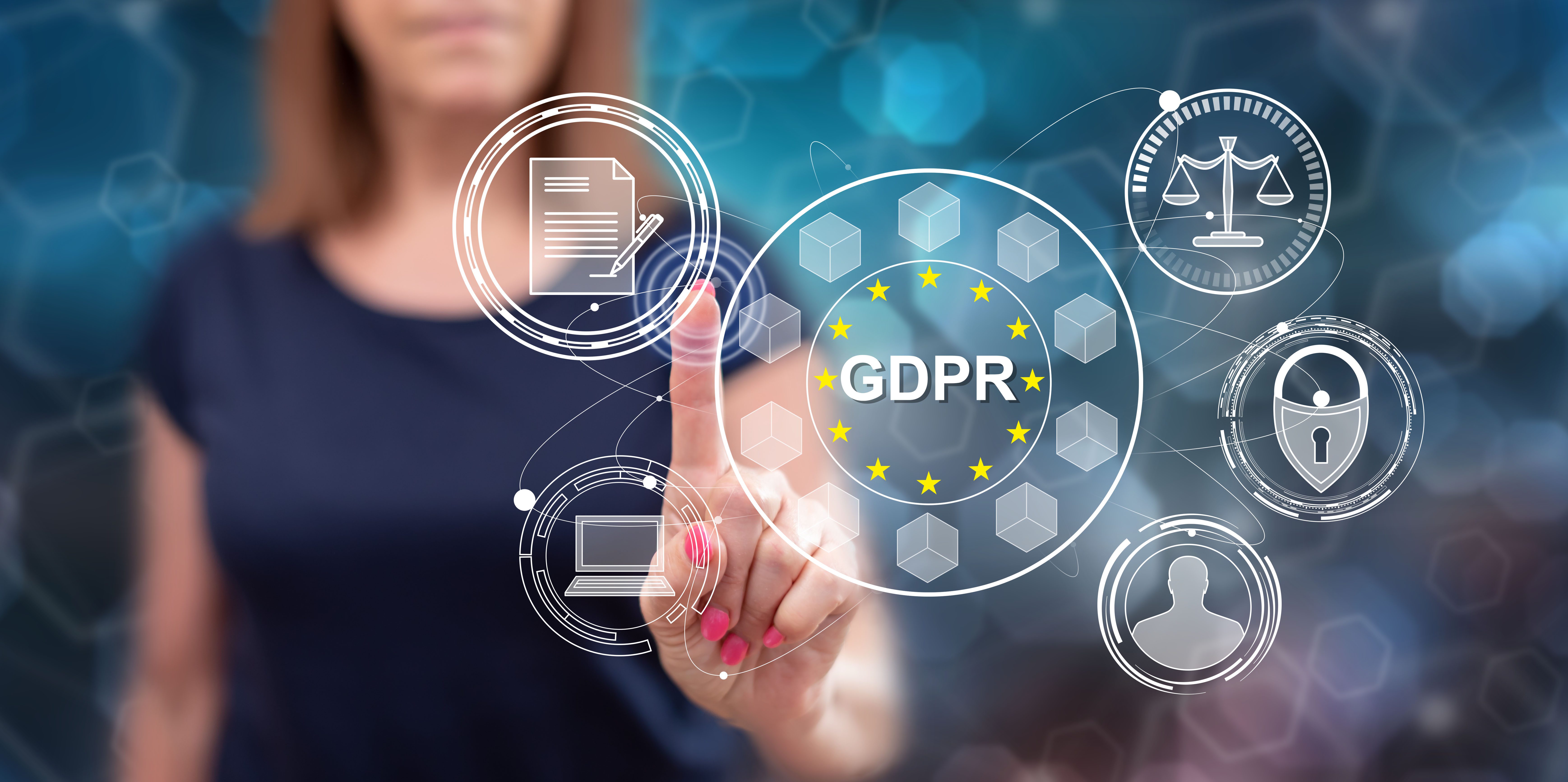 What is GDPR?
The General Data Protection Regulation (GDPR) was enacted to protect consumer data privacy rights in the European Union. All organizations that manage customer data will be held responsible for its proper handling, regardless of location. Thus, any non-European organization that handles or collects the personal data of EU citizens is subject to GDPR.
GDPR compliance is vital for organizations seeking to protect their customers and business reputation. Non-compliance can result in personal liability, job loss, huge fines, administrative penalties, and more.
7 Must-Know GDPR Requirements

Who does it apply to? GDPR applies to any business that collects, stores, or processes personal data from individuals in the EU, regardless of the company's location.
What types of data privacy does it cover? The GDPR protects a wide range of personal information, including names, addresses, email addresses, phone numbers, photos and videos, biometric information such as fingerprints and retinal scans, IP addresses, web cookies and browsing history, and more.
What are the requirements of GDPR? GDPR requires companies to obtain explicit consent for data collection, protect personal data, provide access to data subject requests, and notify authorities about data breaches.
What should companies do to comply? First, companies should appoint a Data Protection Officer, perform regular data protection impact assessments, and provide employee training.
What about GDPR and third-party risk management? The GDPR requires companies to establish contractual agreements with third parties to ensure compliance with the GDPR's data protection requirements. In other words, you are responsible for the activities and compliance of your third-party vendors regarding data from the EU.
What are the consequences of non-compliance? The penalties for non-compliance with GDPR can be up to 4% of global revenue or €20 million, whichever is greater. Furthermore, failure to report a breach in time can cause fines as high as €10 million, which is on top of the cost of notification and any business losses caused by the breach. In addition, non-compliance may result in lawsuits from impacted consumers, business disruption, and reputational damage.
What are GDPR's implications for data breaches? GDPR requires companies to notify authorities and affected individuals about data breaches within 72 hours of discovery.
Next Steps for Ensuring GDPR Compliance?
The best way for business executives to ensure that their organizations comply with GDPR is to create a comprehensive data privacy and security plan.
Conduct a data audit: Identify the personal data your business processes, where it comes from, and who has access to it.
Update your privacy policy: Ensure your privacy policy is written in clear language and includes information on how personal data is collected, used, and processed.
Obtain appropriate consent: Obtain explicit consent from individuals for collecting, processing, and using their personal data.
Implement appropriate security measures: Implement technical and organizational measures, such as encryption and access controls, to protect personal data.
Train employees: Educate employees on GDPR compliance and appoint a data protection officer to oversee compliance efforts.
The Data Privacy and Security Landscape
Of course, GDPR is not the only set of regulations you need to worry about regarding data privacy and security. In response to the growing threats from data breaches, your firm must address a whole set of overlapping laws. From other regional regulations like the California Consumer Protection Act to industry-specific requirements, your firm must comply with a complicated compliance matrix.
Working with an IT partner can ensure that your firm utilizes the best practices for all the required regulations and reduce your risk exposure. Doing so will enable you to protect client data, streamline compliance obligations, create a secure online environment, and keep you and your firm out of the headlines.
GDPR compliance is essential for organizations that want to protect customer data and safeguard their business reputation. Therefore, companies should take the steps outlined above to ensure they comply with GDPR, such as conducting a data audit, updating privacy policies, obtaining appropriate consent from customers, implementing security measures, and training employees. Ultimately, these steps will help companies avoid any severe penalties or repercussions due to non-compliance with GDPR regulations.