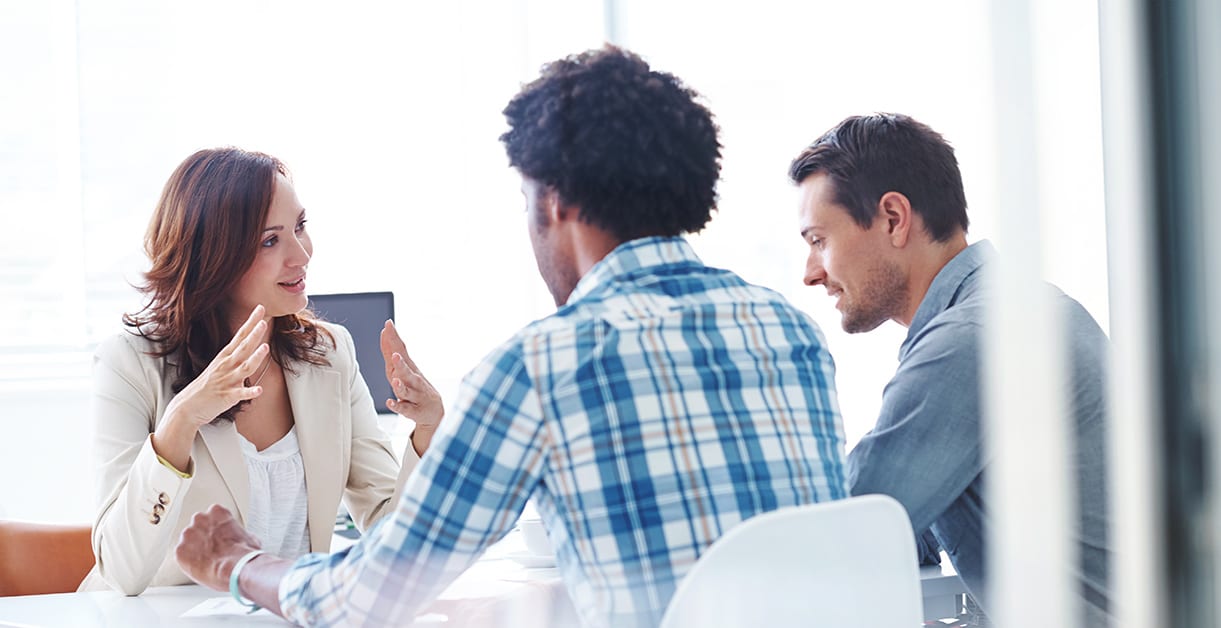 Virtual CIO (vCIO) sessions can help your company by providing the IT leadership and guidance needed to make critical IT decisions. Discussions around IT strategy should include an assessment of your current IT position, technology roadmap for the future, and how best to navigate new challenges and opportunities. A Virtual Chief Information Officer strategy session should examine existing technology assets, how you use those tools and services, any gaps that exist, and how a vCIO can help you achieve your organization's goals going forward.
Like all strategies, your IT strategy is dynamic. At Coretelligent, we recommend re-evaluating your technology strategy at least once a year to ensure that your IT implementation is secure, compliant, positioned for growth, and aligned with your business goals for growth.
Key Areas for Strategizing with a Virtual CIO
Cyber Security
Coretelligent keeps up to date on the latest cybersecurity threats and provides recommendations for addressing them. In today's IT environment, endpoint security is even more critical as many companies utilize a hybrid workplace model. Your IT partner should be monitoring your infrastructure for cybersecurity incidents and running regular vulnerability assessments. Your vCIO can make recommendations on improving endpoint security with tools like endpoint detection and response (EDR) platforms during your strategy meetings. Additionally, request that your IT partner provides periodic phishing testing to assess the effectiveness of end-user security training.
Business Continuity and Backup and Disaster Recovery
Coretelligent's vCIO sessions provide an opportunity for executives to discuss backup and disaster recovery plans. These sessions are the time to cover system optimization and measures against data loss, disaster recovery planning, security concerns, recommendations on what we think your company needs to optimize its infrastructure or systems. For example, when was the last time you reviewed your disaster recovery plan? Have you tested it? Your IT partner should also help you review and update your business continuity plan should a disaster or breach occur.
Cloud Strategy
Cloud computing has revolutionized the way we do business. For a long time, companies were locked into what was available on their own networks and devices. But with cloud storage, most enterprises are free from that restriction and can benefit from leveraging the massive data sources offered through public and private cloud services. However, with so many different options out there, it is essential to evaluate which strategy is ideal for your organization based on your needs and budget constraints. Coretelligent takes an agnostic approach to cloud solutions, ensuring that each solution focuses on the client's strategic planning and business operations.
Compliance
Compliance can be tricky to navigate, but a vCIO can help guide your compliance strategy. Many IT compliance standards are related to data security, specifically how your systems and data are protected. Proper access management should be the foundation of cybersecurity and compliance; this includes reviewing governance policies and procedures for your data. In addition, the virtual CIO can provide insight on topics like how to utilize user role management to ensure that users are only able to access data they are authorized to access and use.
Growth and Scalability
VCIO sessions can play a critical role in assisting small- and mid-sized businesses with understanding what IT tools are needed to meet current requirements and how those tools can evolve as a company grows or when significant changes occur. Virtual CIO sessions can help IT leaders and other decision-makers better prepare for future business growth and changes by identifying issues early on. Virtual CIO services can also highlight what structure is needed to bring new ideas to life and which tools are a must to execute a strategy efficiently. In addition, sessions can assist with identifying current challenges with existing technology and business processes, like compliance and cybersecurity. Finally, virtual CIO reviews can identify any gaps in technology that may occur while accommodating business objectives.
Comprehensive IT Services
Coretelligent offers Virtual CIO services needed to make critical IT and business decisions. These services are an opportunity to discuss the state of your IT infrastructure, including what applications and tools are necessary and how you can proactively support your business strategy by implementing solutions to achieve long-term success.
At Coretelligent, strategy is our specialty. We have years of experience developing IT roadmaps for firms in regulated industries such as finance and life sciences. So, whether you need security upgrades, cloud services, or IT planning and strategy support, we are here to help.