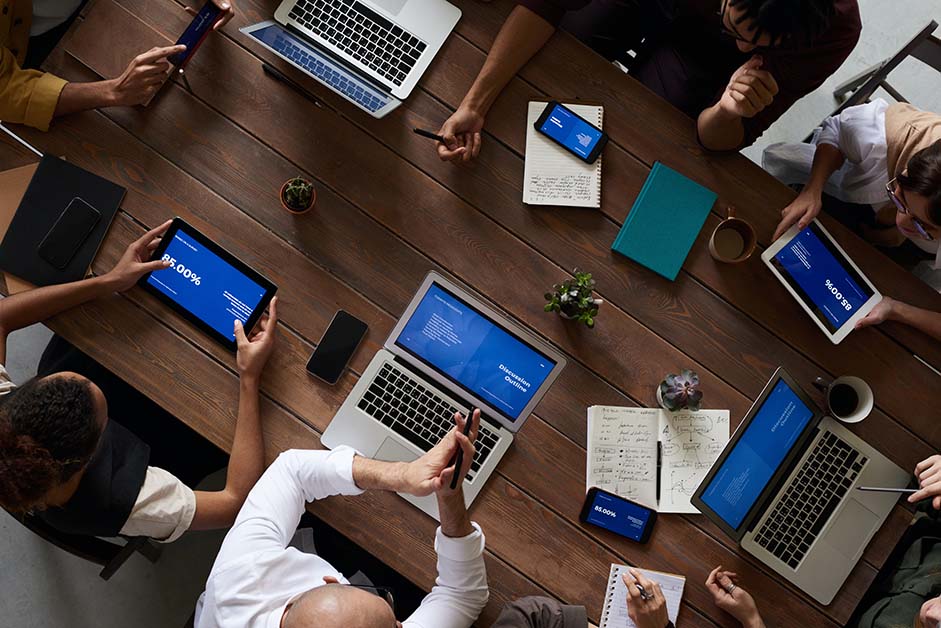 Information technology (IT) is the backbone of every business today. And an IT strategy is a framework designed to enable your business to meet its goals and succeed. Your IT strategy can set you up for success or put you on a path to failure. Think of it this way, not utilizing a plan is like driving cross country without a map, GPS, or other tools to ensure you arrive at your destination.
Don't want to leave your success up to chance? We'll show you how to build, pitch, and optimize your IT strategy to best align your technology and business strategies.
What is IT strategy?
So what is IT strategy, and why do you need one? A healthy IT strategy and plan can ensure that your IT investments drive value and growth. It is a comprehensive document detailing how your business uses technology to accomplish its goals. A well-established plan allows for scalability, increases ROI, strengthens cybersecurity, improves productivity, reduces risk, and more. In addition, a thorough strategy can reveal areas of your organization's IT infrastructure that need improvement and help you focus on addressing them.
How to Develop an IT Strategy
Not sure where to begin in developing your own IT business strategy? Here are the introductory steps:
Review current business objectives, initiatives, and IT needs across the organization to determine IT initiatives. SWOT analysis will help to identify gaps. Then, define the key elements to include in the plan.
Complete an IT audit throughout the organization to create a snapshot that includes:

Cybersecurity policies and documentation of procedures and controls
Hardware and software inventory for on-premise environments
Cloud solutions and applications
Processes and governance

Create an IT roadmap by developing strategic IT initiatives, the tactics that support them, and a completion timeline. Include short-term and long-term projects.
Define metrics and how you will determine success.
Review and repeat.
When completed, your IT strategy creates a roadmap that aligns technology with business strategy.
Implementing an IT Strategy
While an IT department might be well-positioned to execute a strategic plan, IT alone cannot guarantee success. The success of the strategy also depends on buy-in from company leadership. Partnering with a managed service provider (MSP) with a proven track record can help make the business case to leadership. When making the business case for your IT strategy, it is critical to illustrate how IT initiatives will support the business. Provide concrete examples of the advantages that technology can deliver.
In today's business environment, technology is a significant component of success. As your organization grows, resolving day-to-day technology issues will not be enough. Your IT operation will need to progress from strictly reactive to proactive. Only with thoughtful planning can IT lead your company in meeting its goals.
Choosing an MSP with expertise as a strategic partner gives your company the advantages needed to stand out from the competition, maximize profits, and expand.
Trust Coretelligent's Experience
At Coretelligent, we understand the business imperatives that drive intelligent technology decisions. While other MSPs do not offer strategic engagement, IT business strategy development is the foundation of every Coretelligent relationship. We are ready to work with you to craft a roadmap to optimize your IT platform for your current and future needs.
Our technology strategists can support your internal team in creating and making the business case for your IT plan. Our approach to strategy is deliberate, thorough, and insightful. We bring years of industry-specific expertise to the table and have significant experience providing strategic guidance to clients in financial services, life sciences, and other sectors. Contact us to learn more and begin your journey to success.