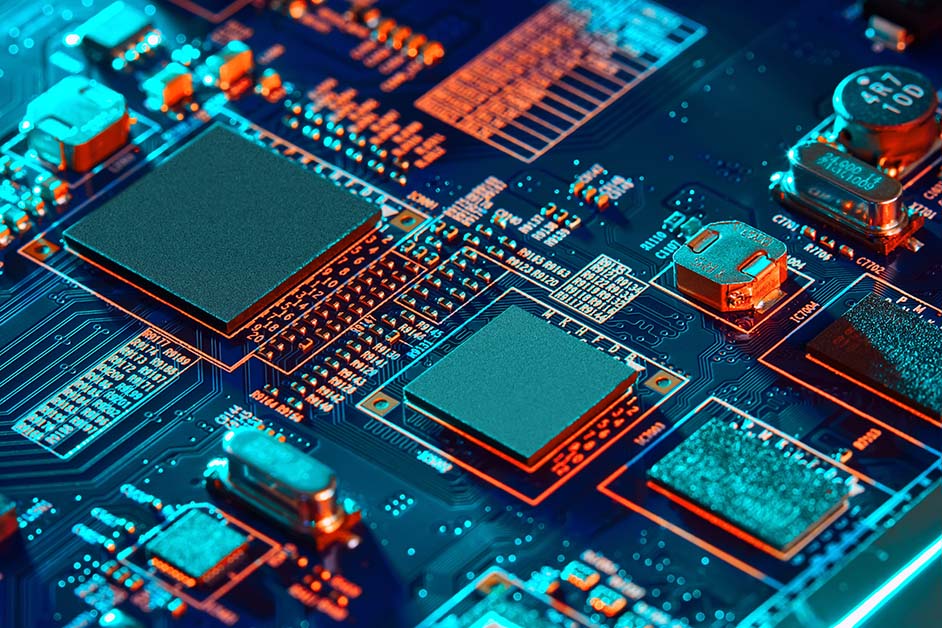 As you may or may not have heard in the news, there is currently a worldwide shortage of semiconductor chips bringing with it a wide range of challenges.
Semiconductor chips are an essential component in the global supply chain, and a shortage brings significant implications to a wide range of industries and applications. The chips are found in consumer goods like electronics, home appliances, and automobiles but are also used in other settings, including in medical devices, healthcare settings, military operations, transportation systems, renewable energy, and more. "It is not an exaggeration to say at the moment that we have a crisis in our supply chain," said Commerce Secretary Gina Raimondo during an April hearing before the Senate Committee on Appropriations.
How Did the Semiconductor Shortage Happen?
This chip shortage is caused by a perfect storm of triggers. During the pandemic, we saw a surge in demand for consumer electronics as consumers scrambled to set up home offices and purchase boredom-busting electronic devices. At the same time, manufacturers struggled to keep up as COVID-19 related factory closures reduced chip production. In addition, storms impacted output from some factories. There's also fallout from increased tensions and sanctions between the U.S. and China and challenges from the move away from domestic production and a reliance on overseas production of semiconductors. Adding to the pile-on, the semiconductor industry has become increasingly consolidated, meaning fewer chip manufacturers.
Some countries (South Korea and the U.S. included) are investing in the semiconductor industry, recognizing the problem, but these investments could take years to realize. In the meantime, we will continue to be impacted by this shortage of semiconductors in a myriad of ways.
How Will It Impact My Business?
At Coretelligent, we have already started to manifest this shortage with our suppliers, resulting in limited inventory, longer lead times on equipment, and increased prices. Devices such as laptops, desktop computers, monitors, networking gear, and even keyboards and mice are affected.
Purchasing equipment through a third-party vendor can be a risky proposition right now, given today's landscape. There are online sites advertising availability for products they do not have or with different specs as advertised. Some vendors are even eliminating return policies and warranties.
For these reasons, Coretelligent sources equipment from authorized resellers or directly from manufacturers to ensure the equipment we are providing to our customers is authentic and reliable. This attention to detail and level of service are added benefits to partnering with an experienced and knowledgeable IT partner like Coretelligent.
This shortage is not only impacting new end-user equipment and office build-outs and relocations, but we are also seeing it affect clients who are trying to move back into their typical office environment.
This landscape is likely to worsen. Some analysts predict that the shortages may take until 2023 to fully catch up to the current demand for semiconductors.
If your organization is planning on expanding operations, relocating, or shifting back into an office environment, reach out to speak with our Strategic Services team about how Coretelligent can help.