Learn How to Solve Compliance & Cybersecurity for Financial Services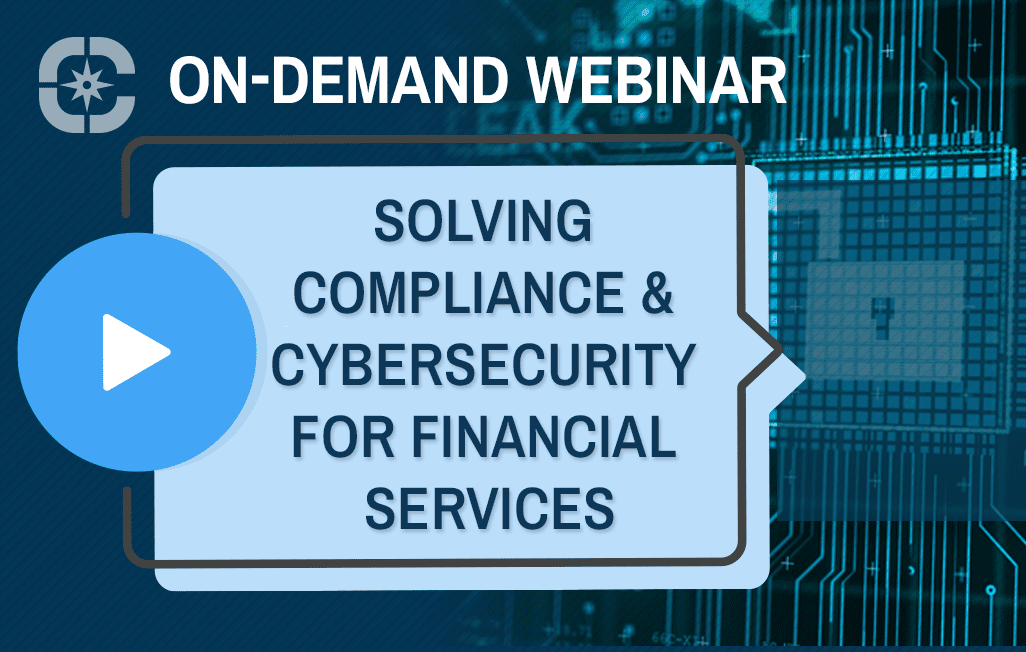 Discover how to simplify and ensure compliance while adhering to cybersecurity best practices to mitigate the risk of penalties, fines, lawsuits, reputational loss, and security events.
Submit the Form to View the Webinar →
Recent events are making the twin challenges of compliance and cybersecurity even more a challenge to solve.
Q2 2022 saw global cyber-attacks increase by 32% across all sectors—compared to the same period in 2021— with banking and financial services at the top of impacted industries.
Expanded compliance requirements are expected from various sources, including the SEC.
Jason Martino, VP of Security/CISO for Coretelligent  presents:
How your firm can streamline DDQ and cyber insurance requests and ensure compliance with strategic guidance and policy review.
Why your firm needs multilayered security to protect against cyber threats, including ransomware, malware, credential stuffing, phishing, data breaches, and more.
Who should watch this webinar?
Private equity
Venture capital
Hedge Funds
Alternative Investments
RIA
Family Offices
Wealth Management
And other financial firms