Learn How to Solve Compliant Infrastructure for Life Sciences
Discover how to streamline and satisfy compliance requirements while protecting sensitive data.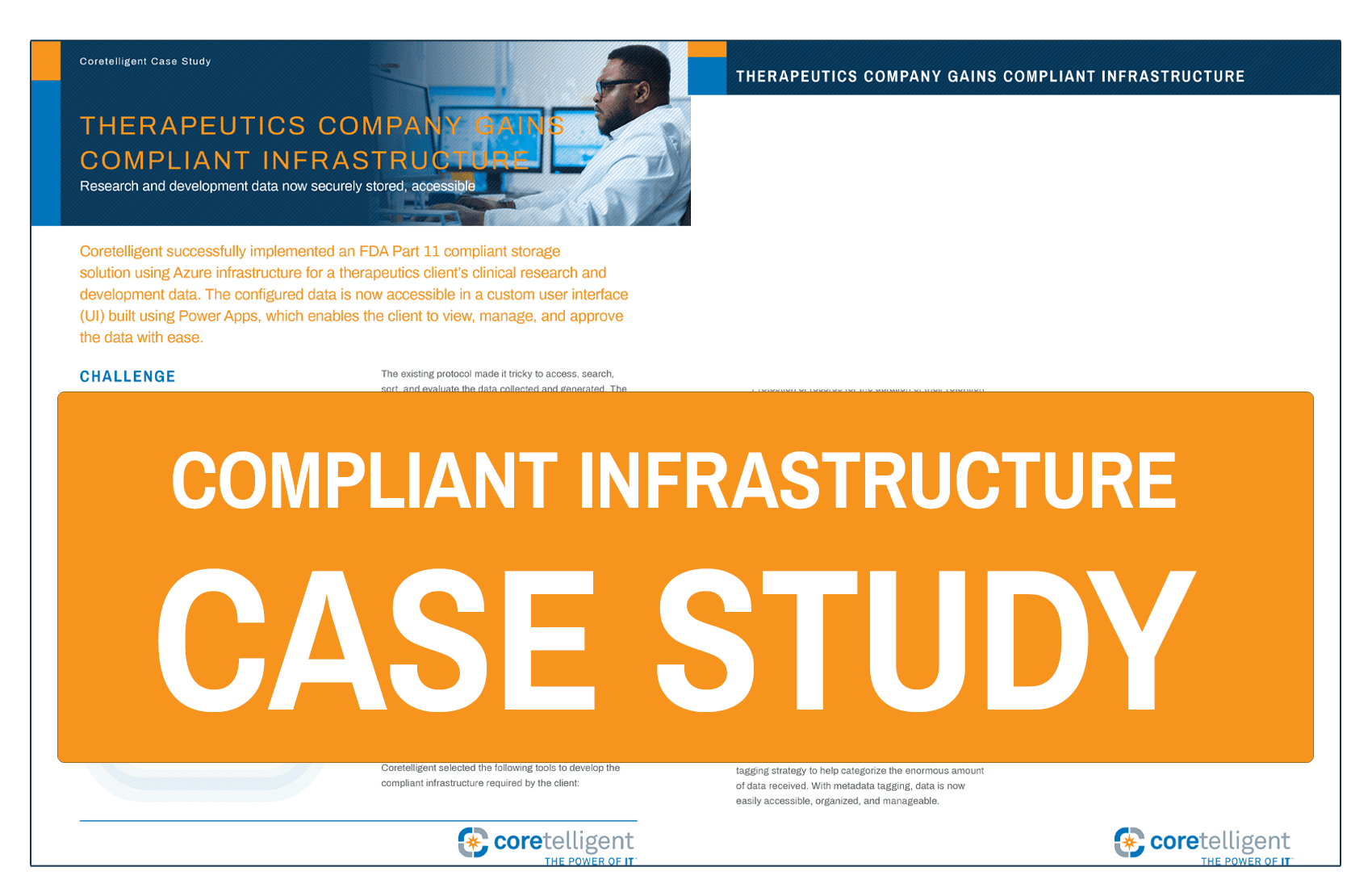 Submit the Form to Read the Case Study →
A new therapeutics company with a focus on gene therapy had clinical research and development data originating from a variety of sources. Not only did this current setup fail to provide the level of storage, analysis, and automation needed, it also did not meet mandated regulatory compliance requirements.
Working with our client, Coretelligent developed workflow automation and analytics solutions to improve how the client interacted with their data. Additionally, our technologists built compliant infrastructure that met FDA Title 21 CFR Part 11 compliance requirements. These regulations require the ability to track file access, ensure no tampering occurred, and record approvers.
What is Your Data Challenge?
Is your data not easily accessible?
Do you need to update your cloud infrastructure?
Are you looking to simplify and ensure compliance?
Need to maximize the power of Power Apps or Azure Data Factory?
Read the case study to learn more about how Coretelligent can help with your compliance challenges.