Last month we shared the first in our series about the importance of having a data governance program. With this post, we go more in-depth about why data governance is the key to unlocking the power of your data to drive growth and avoid risk.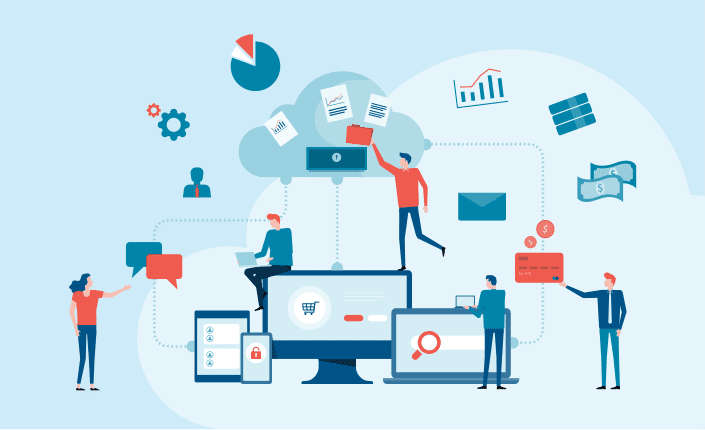 What is a Data Governance Program?
Data is the new currency in today's business climate, and data governance ensures that your company has an organized system for managing this invaluable asset. A data governance program combines people, processes, and technology to guarantee reliable access to data so it can be effectively leveraged. To learn more about data governance basics, read The Future of Analytics is in Data Governance: Are You Prepared?.
How Does Data Governance Fit into Data Management?
Where data governance is a program for managing the roles, responsibilities, and processes of data assets, data management is the operation concerned with the quality and accessibility of data. Data management oversees all aspects of data— storing, maintaining, protecting—but data governance provides the raison d'être. If data management comprises the tactics, then data governance encompasses the strategy. One comes before the other.
---
Related Content → Best Practices for Good Enterprise Data Governance Guide
---
Why is a Good Data Governance Program Necessary?
There are two main forces behind establishing good data governance in an enterprise.
1. Improve Efficiencies, Reduce Costs, and Increase Revenue
A primary goal of data governance is to eliminate data silos that can occur in an organization. When data silos build up, they can inhibit the flow of information and make sharing knowledge difficult. Data governance is a collaborative process that recognizes the value of data and aims to break down barriers by harmonizing data within an organization through collaboration and coordination with the implementation of enterprise data architecture. Ideally, that will lead to competitive advantages and increased revenue and profits.
2. Increase Compliance and Reduce Risk
Another data governance goal is to ensure that data is compliance appropriate. That can be accomplished by creating uniform policies and procedures to monitor usage and include enforcement to eliminate risk from data loss and other issues. In addition, data governance can help to strike a balance between data collection practices and privacy mandates.
Data Solutions with Coretelligent
Coretelligent works with a variety of technology partners to provide next-generation cloud-based file sharing and collaboration. Building upon this foundation, Coretelligent adds its experience and support to offer powerful controls for data management. Our approach combines an effortless solution with maximum usability, so your enterprise can focus on what's important—growing revenue.
Providing guidance and support is just part of what we at Coretelligent offer our clients. Our solutions include IT planning, 24/7/365 support, cloud computing, cybersecurity, disaster recovery readiness, and more. Reach out to learn about any of our technology solutions.